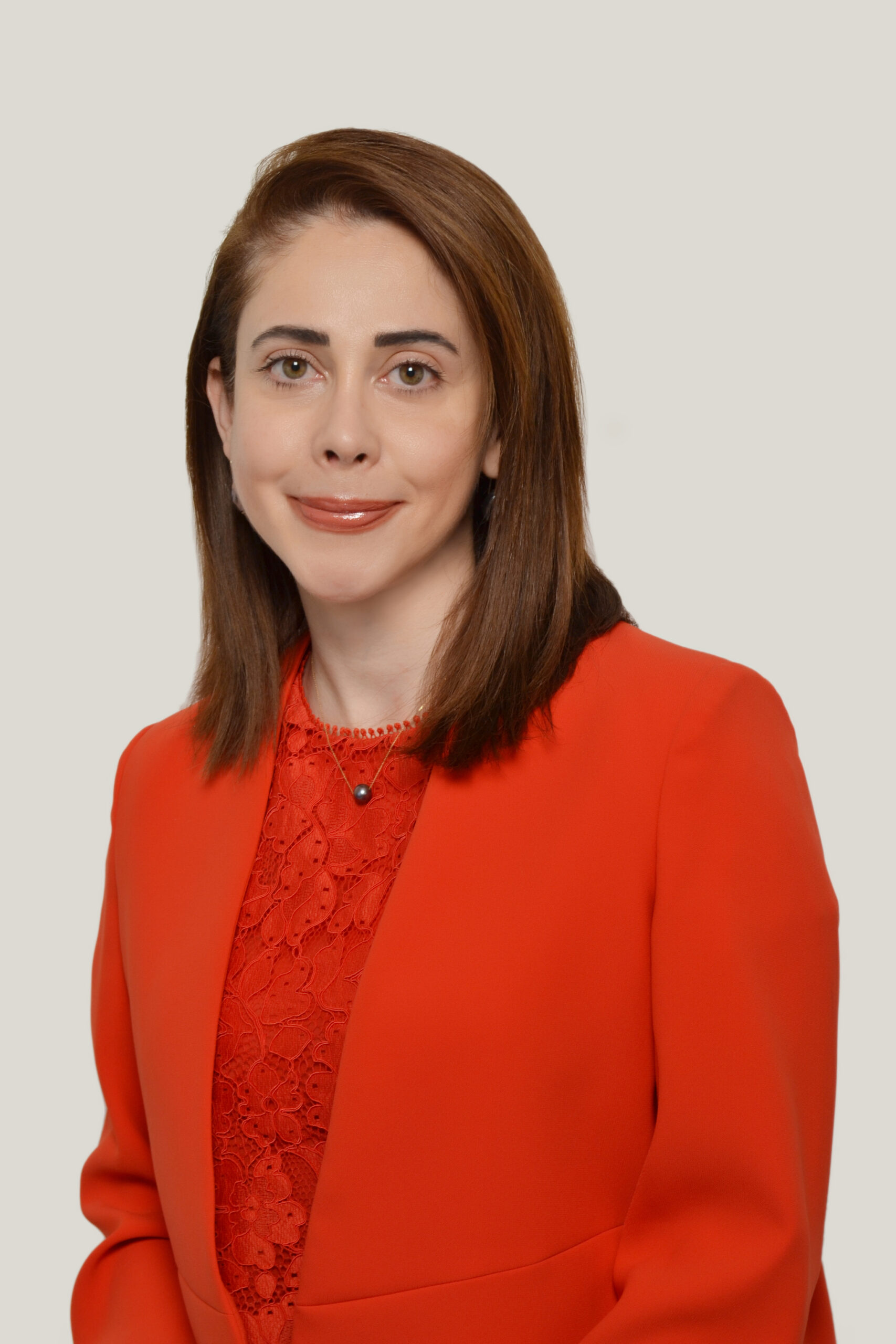 Elsie is the Founder and Managing Partner of Ambition Legal with over 15 years of legal experience in the United Arab Emirates and GCC region. Elsie is an international business senior legal advisor and a mediator. Her legal experience enables her to lead transactions on sensitive, complicated and complex business deals with ease; she also has a thorough understanding of both the legal and commercial sides of such deals.
 Elsie advised leading international corporations in the UAE, GCC, Lebanon, Turkey, Europe, United States and abroad, including leading private and public joint stock companies.
Elsie has legal qualifications, having obtained her law degree (LLB) in 1998 from the Lebanese University (Faculty of Law & Political Sciences) in Beirut, Lebanon, and later in 2012 having obtained her Masters of Law (LLM) from Florida Coastal School of Law in Florida, United States.
Elsie has contributed to Gulf Legal Advisor – Lexis Middle East Law – Lexis Nexis, as an Author of several articles on "Mediation" and "Mergers & Acquisitions", in addition to her contribution to a number of articles in The Brief and The National newspaper.
She has extensive experience in various company, commercial and technology legal affairs in the UAE including, establishing various corporate vehicles in free zone jurisdictions, corporate structuring, restructuring and refinancing, corporate governance, corporate shareholders' disputes, employer's and employee's disputes, corporate governance for private and public companies, joint ventures, offshore jurisdictions and free zone regulations, intellectual property policies and procedures in particular with respect to trademarks, industrial designs and commercial agencies; She has also advised international clients on fintech, blockchain and ICO regulatory matters in the UAE and abroad.  She has also advised on NGO and charities' rules and regulations in the UAE. In addition to her extensive experience in negotiating and drafting complex agreements.
Prior to establishing Ambition Legal, Elsie worked for leading law firms in the UAE and has acted as a senior legal advisor for a semi-government property development company in the UAE.